(Clique nas imagens para aumentar/Click images to zoom.)
Karl Lagerfeld volta ao sul da França para realizar um dos primeiros desfiles da temporada. É dada a largada das Resort Collections  2012.
Foi assim que idealizou Lagerfeld, poucas pessoas ao entardecer em Anbibes na região de Provence –  Riviera Francesa, uma das regiões mais badaladas da França, principalmente neste momento onde em Cannes acontece o 64º Festival de Cinema.
Ao todo foram mais de setenta modelos desfilados e noventa peças da Chanel Haute Joaillerie.

Os amarelos estão entre meus preferidos, saias de comprimento midi e silhueta ajustada, tudo para valorizar a mulher européia, magra e longilínea.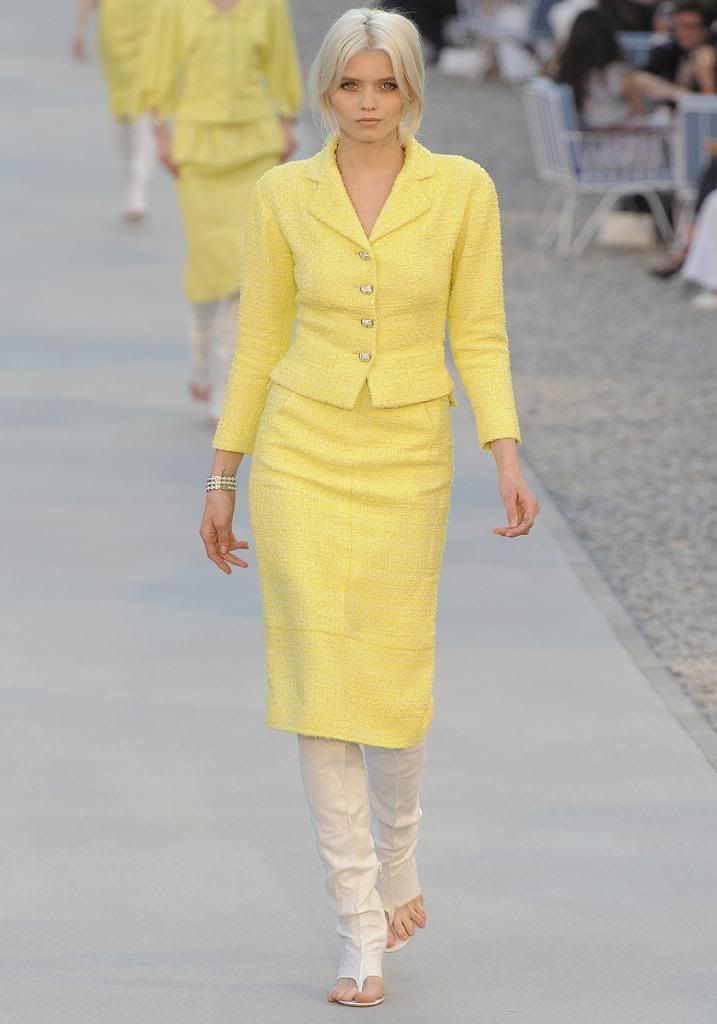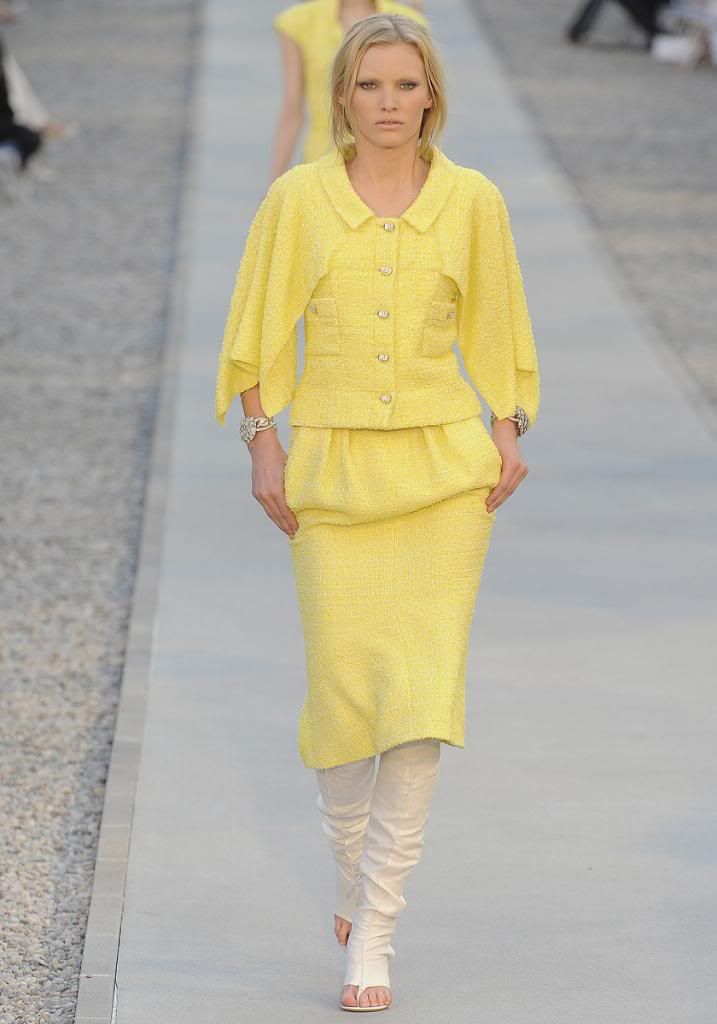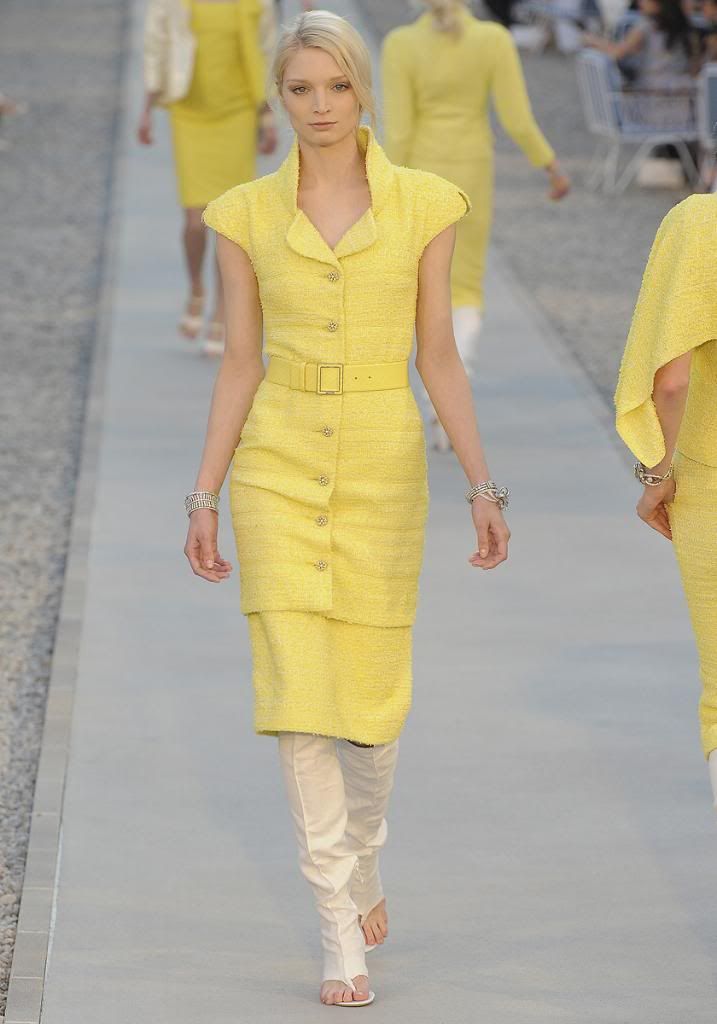 Abbey Lee, Emily Baker and Melissa Tammerijn.
Para os homens nenhuma novidade ou ousadia, regatas com variações de decote, justas, acompanhadas de calças chumbo. E é claro Baptiste abriu o para os demais.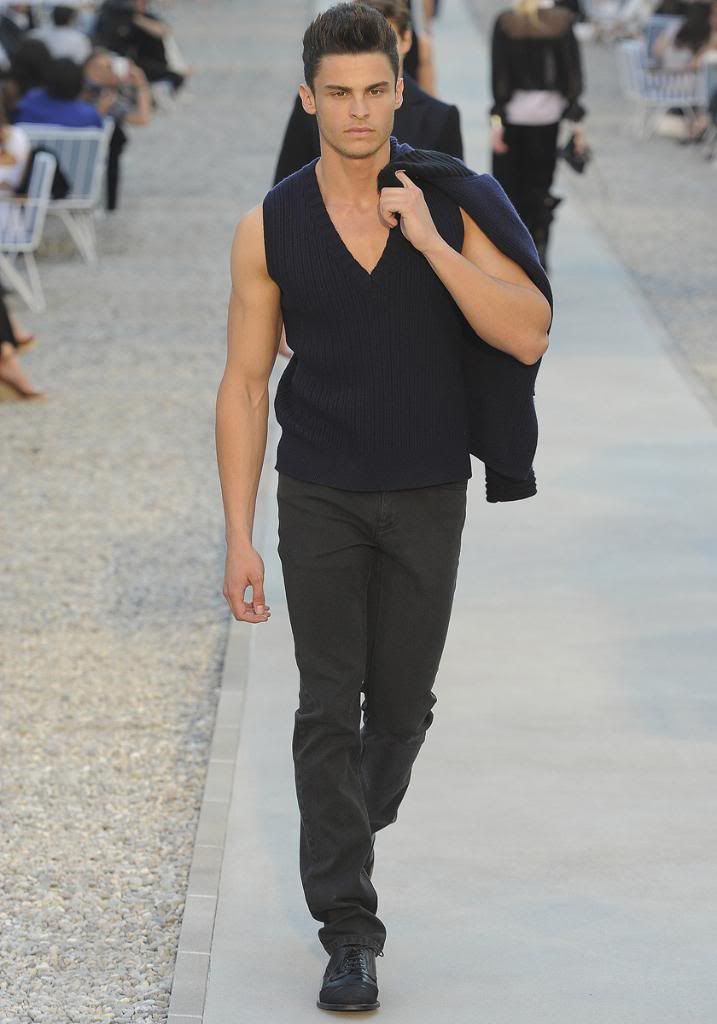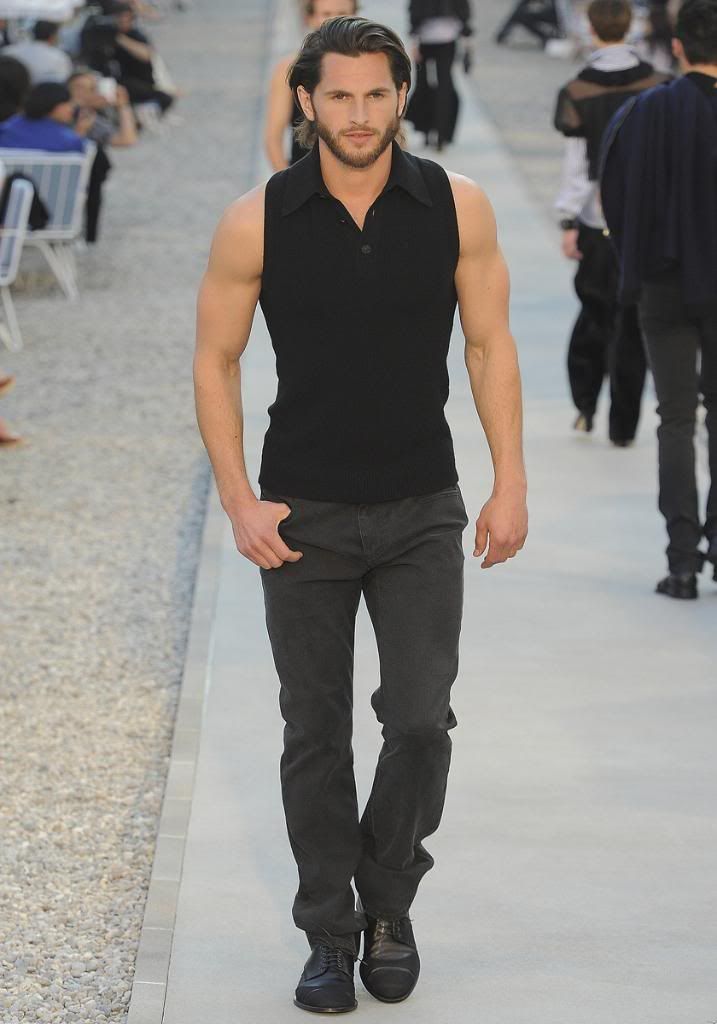 Baptiste Giabiconi, Jake Davies and Brad Koenig.
Não sei se porque vivemos cercados por praias maravilhosas de norte a sul do país, a terra do Swimwear,  que achei fraca as peças de maiô desfiladas, modelagem simples, pouco cavados, sem bojo e me desculpe, sem sal.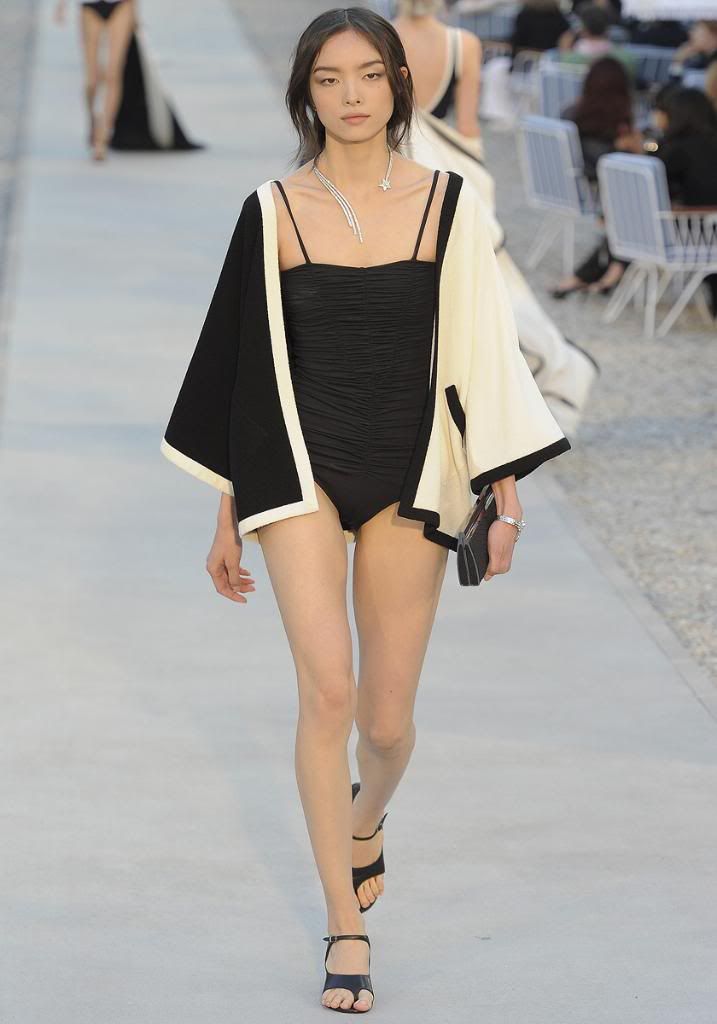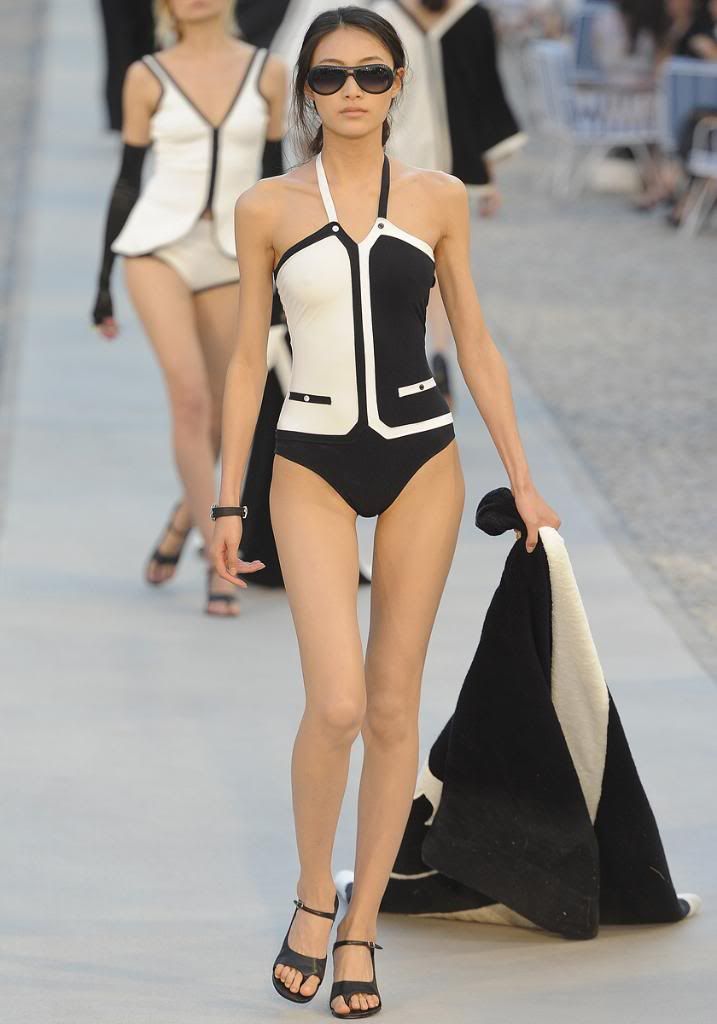 Fei Fei Sun, Shu Pei Qin and Kristen McMenamy.
Vestidos com estampas florais e pequenos bordados.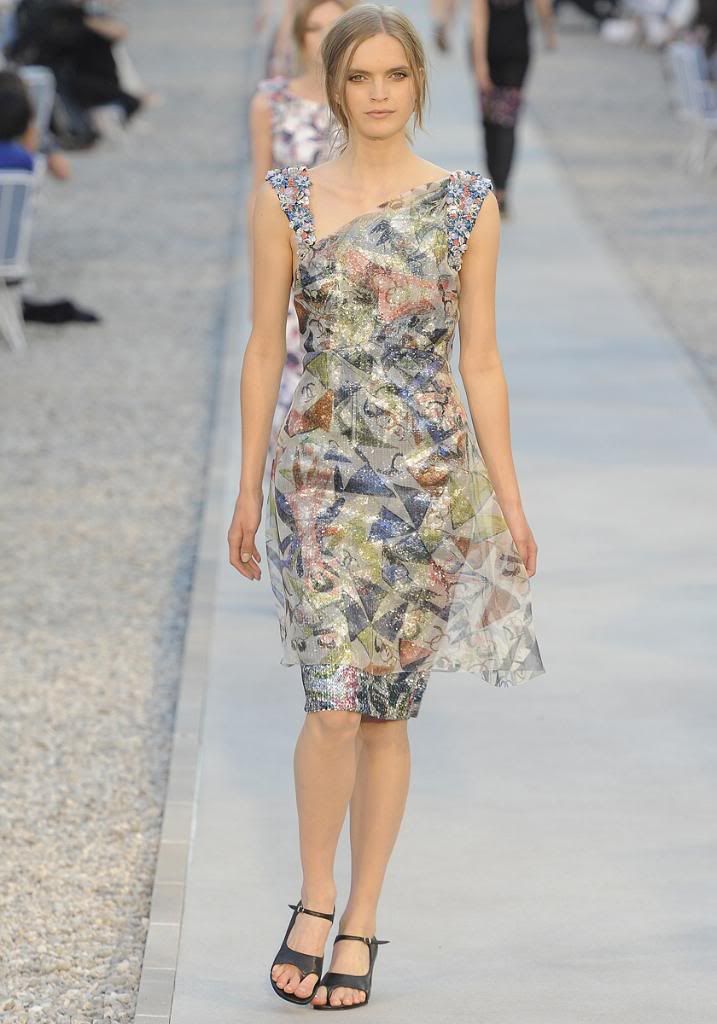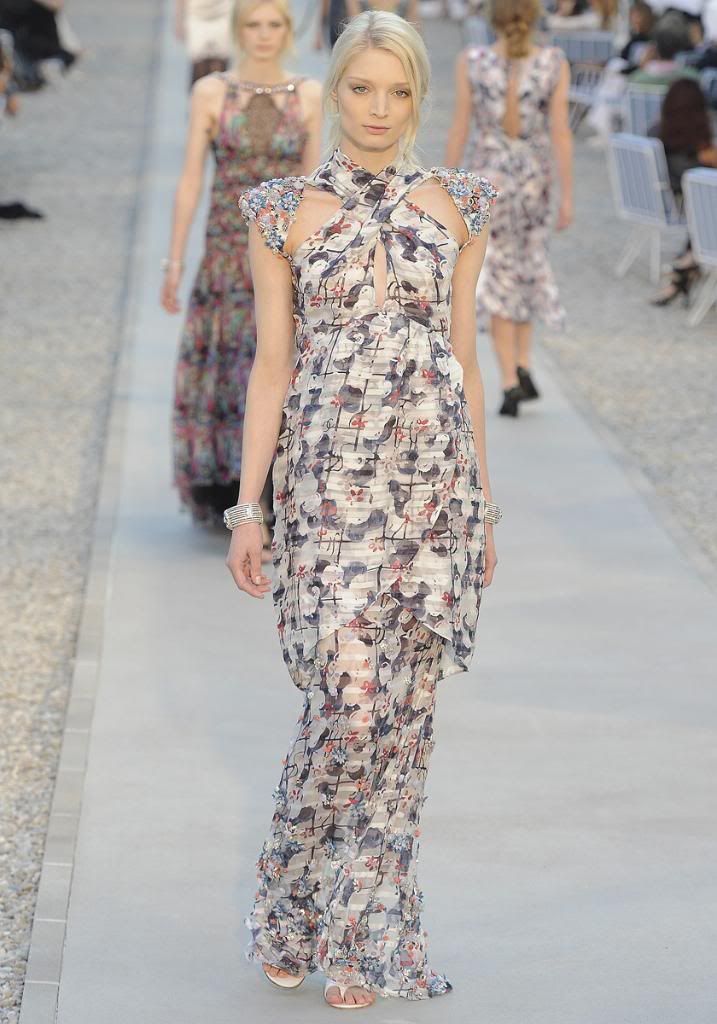 Mirte Maas, Melissa Tammerijn and Julia Nobis.
Com dezenas de ateliers, ou como costumam serem chamadas de "petit maisons" que estão espalhadas por Paris, tudo é feito manualmente e em perfeita simetria. Incluindo o forte da marca: o bordado.
Os únicos ressaltos são a falsa cropped tee que não emplacou para peças tão refinadas e o rasgo fail no vestido de Patricia.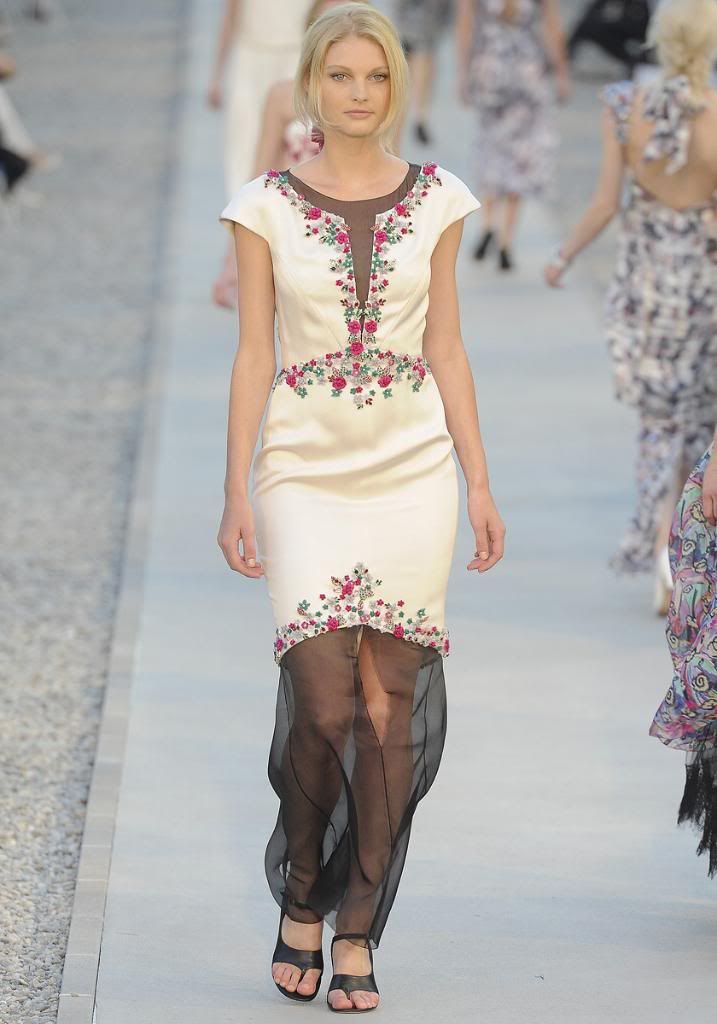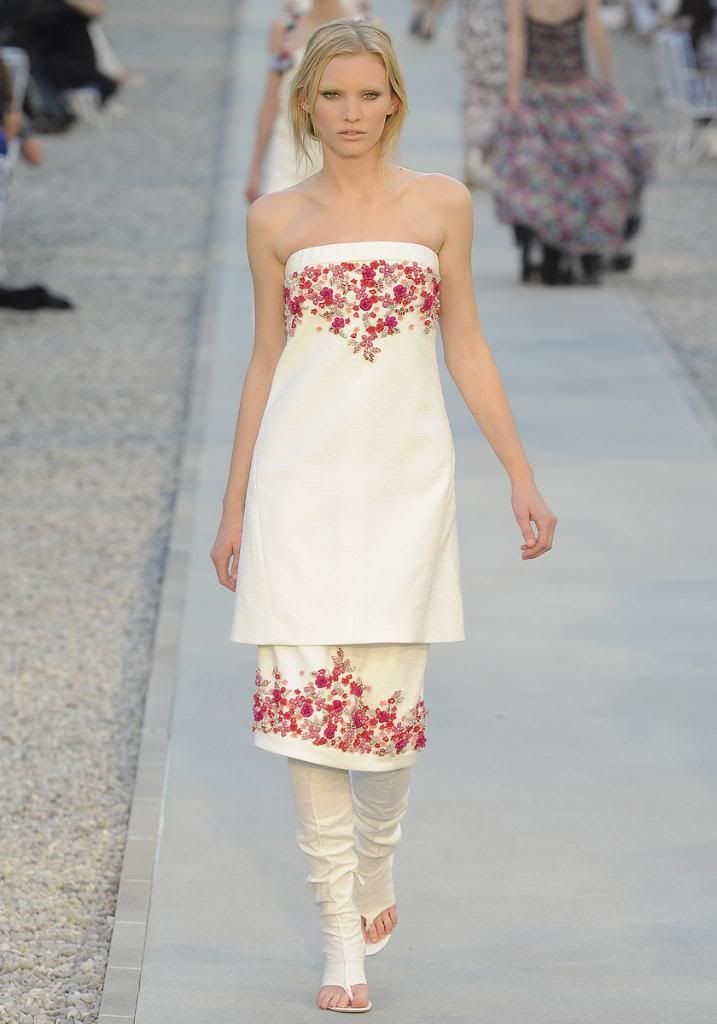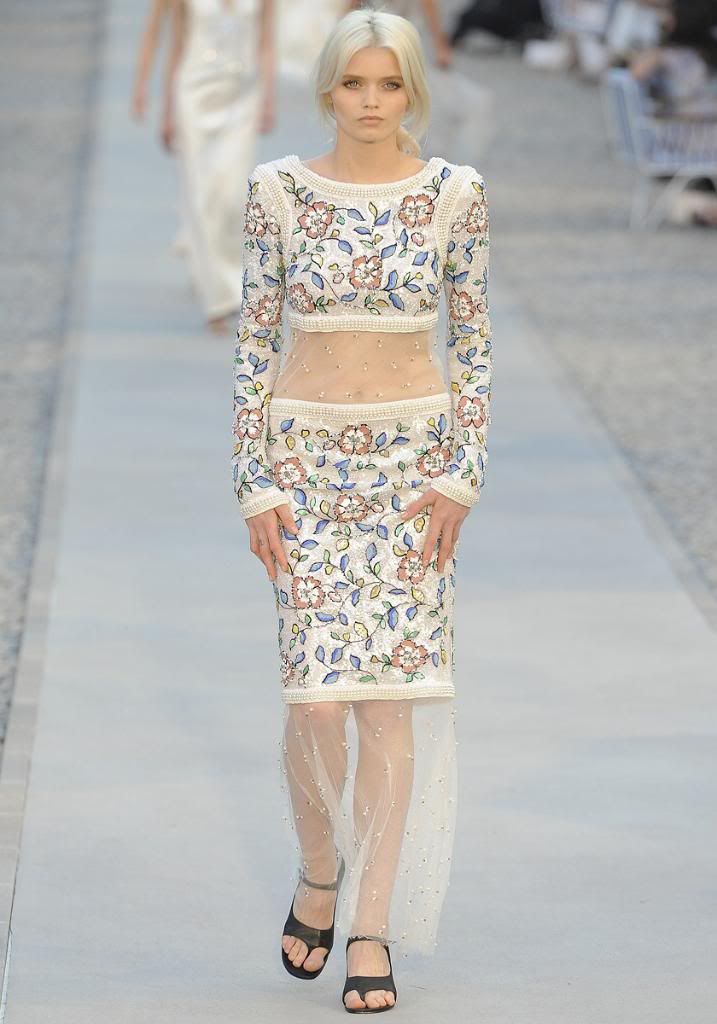 Patricia van der Vliet, Emily Baker and Abbey Lee.
Última e triunfal entrada de Kristen McMenamy cercada por modelos.
E por último, vestidos nas cores clássicas da Chanel.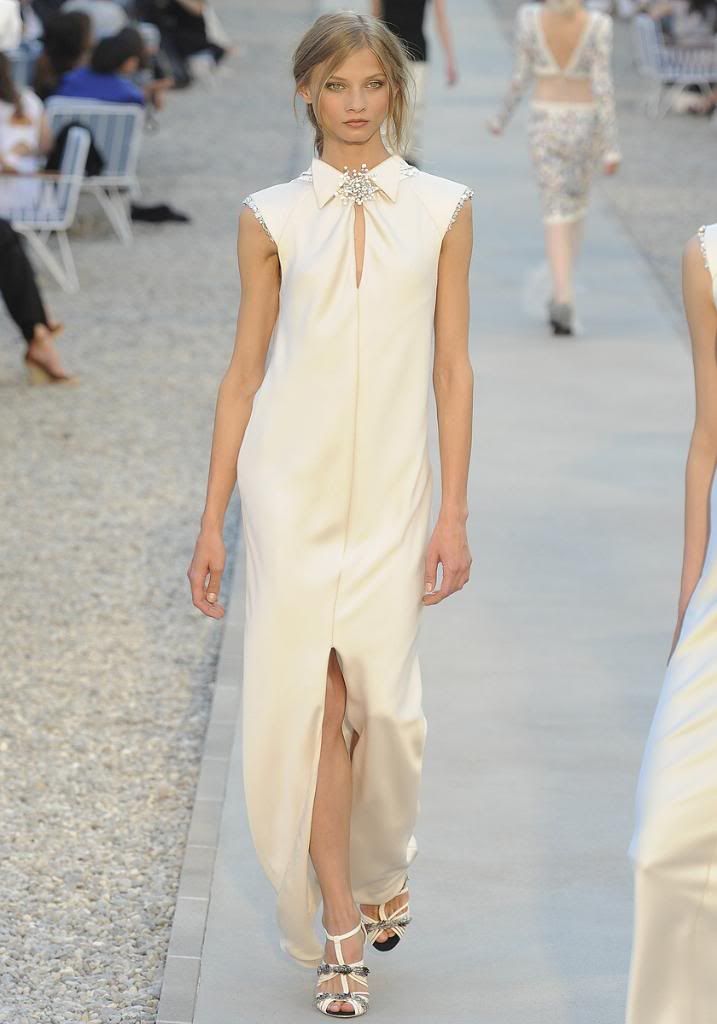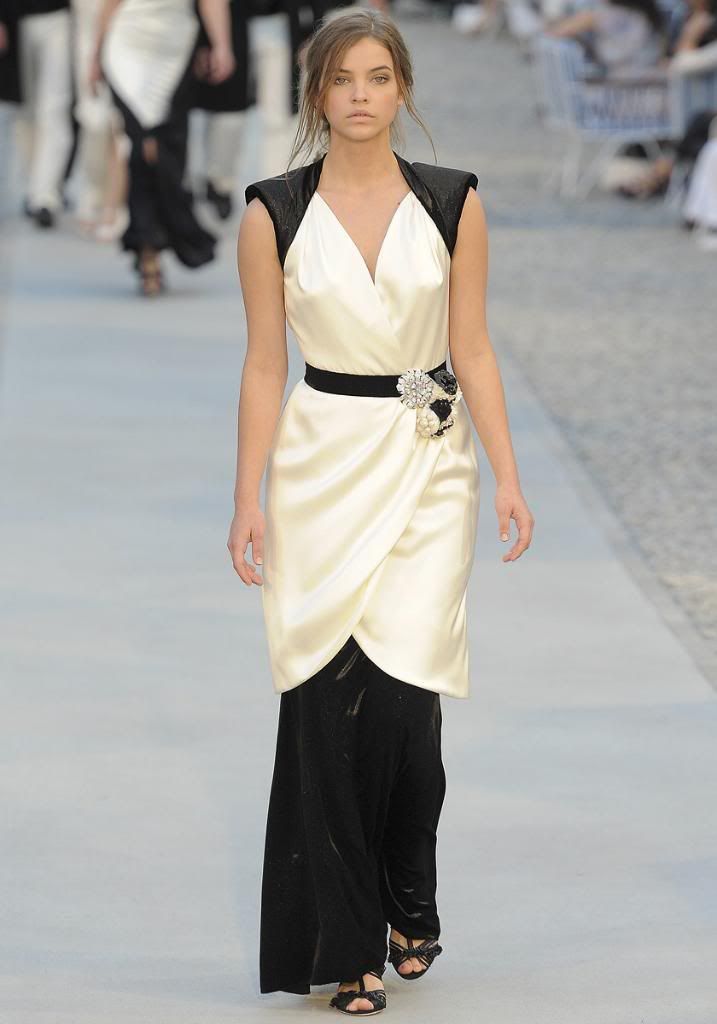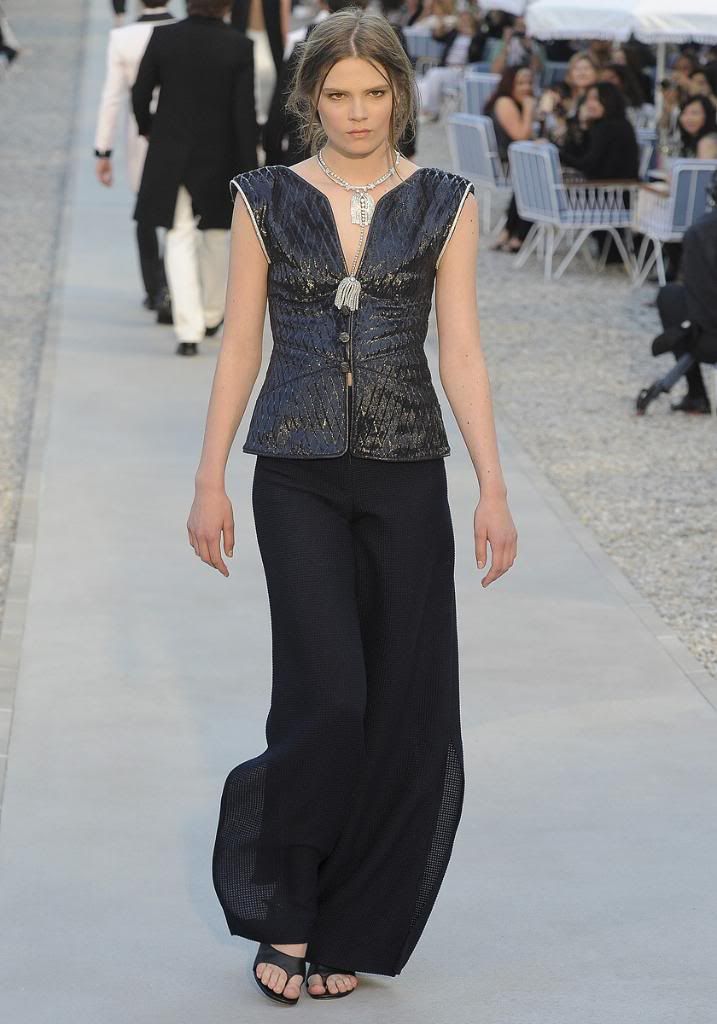 Anna Selezneva, Barbara Palvin and Caroline Brasch Nielsen.
E Karl Lagerfeld fechando o desfile.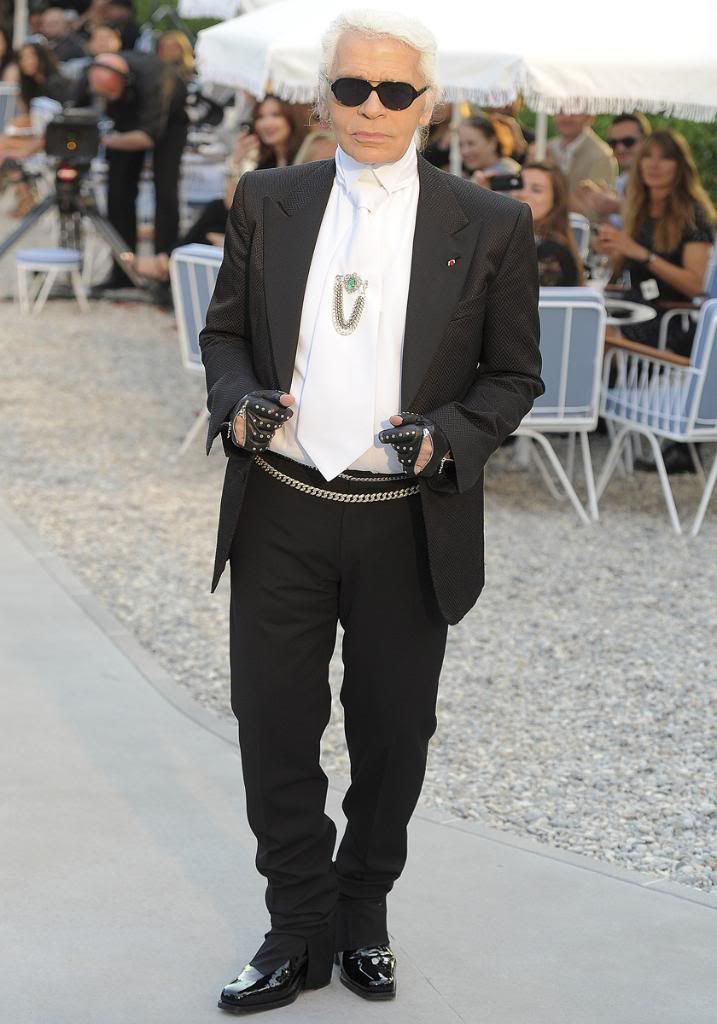 By Felipe Hickiman.
felipehickiman@brrun.com
[+]
Karl Lagerfeld,
Chanel.
[Pics: ©advertisement.]